Acura of Stockton Introduces the 2023 Acura MDX
The 2023 Acura MDX, for sale in Stockton, is where outstanding performance meets incredible luxury. You should be warned that once you step foot in the 2023 Acura MDX, for sale at Acura of Stockton, you will never look at another vehicle the same way again. This premium performance SUV comes with the most advanced technology on the market. We at Acura of Stockton could not be more excited to have this legendary vehicle on our lots. We cannot wait to show it off to our valued customers and have them take it for a spin. Before you come in and see it in person, let's go over the facts of what the 2023 Acura MDX, for sale in Stockton, has to offer and see if it is the right vehicle for you. Let's jump right in and discover what is amazing about the 2023 Acura MDX, for sale at Acura of Stockton.
2023 Acura MDX Performance
At Acura of Stockton, customers from Sacramento, Elk Grove, Modesto, and Stockton are constantly asking about the 2023 Acura MDX. It's finally time to shed some light on the 2023 Acura MDX, for sale at Acura of Stockton. The 2023 Acura MDX has two available engine configurations, each providing a worthy heartbeat of life to your MDX  experience. The first of these engines is a stout 3.5L V6. When your 2023 Acura MDX, for sale in Stockton, is equipped with the 3.5L V6, you will experience 290 hp and 267 pound feet of torque. If your 2023 Acura MDX, for sale in Stockton, is equipped with FWD, you will see fuel efficiency of 19 mpg in the city, 26 mpg on the highway, and 22 mpg combined. Additionally, the FWD 2023 Acura MDX is capable of towing up to 3,500 pounds. If you require the additional grip offered with Acura's SH-AWD system, the fuel efficiency of the 2023 Acura MDX, at Acura of Stockton, is nearly identical to its FWD counterpart, losing only 1 mpg in the city and combined. However, equipping the 2023 Acura MDX with SH-AWD increases towing capacity up to 5,000 pounds. Whether towing or not, this 3.5L V6 is more than enough to get you up to speed on the on ramp, and then some, but there is an even mightier option. For the first time ever, there is a Type S variant of the MDX. The 2023 Acura MDX Type S, for sale at Acura of Stockton, is powered by a 3.0L Turbo V6. This engine generates an astounding 355 hp and 354 pound feet of torque. It only comes paired with SH-AWD, which of course means that towing capacity is at 5,000 pounds. Coupled with a 10-speed transmission and paddle shifters, you'll own every road on which you drive, and with every press of the accelerator, you will be able to feel just how well Acura's engineers integrated Acura's motorsports DNA into every fiber that composes the first Type S bearing SUV in Acura's lineup.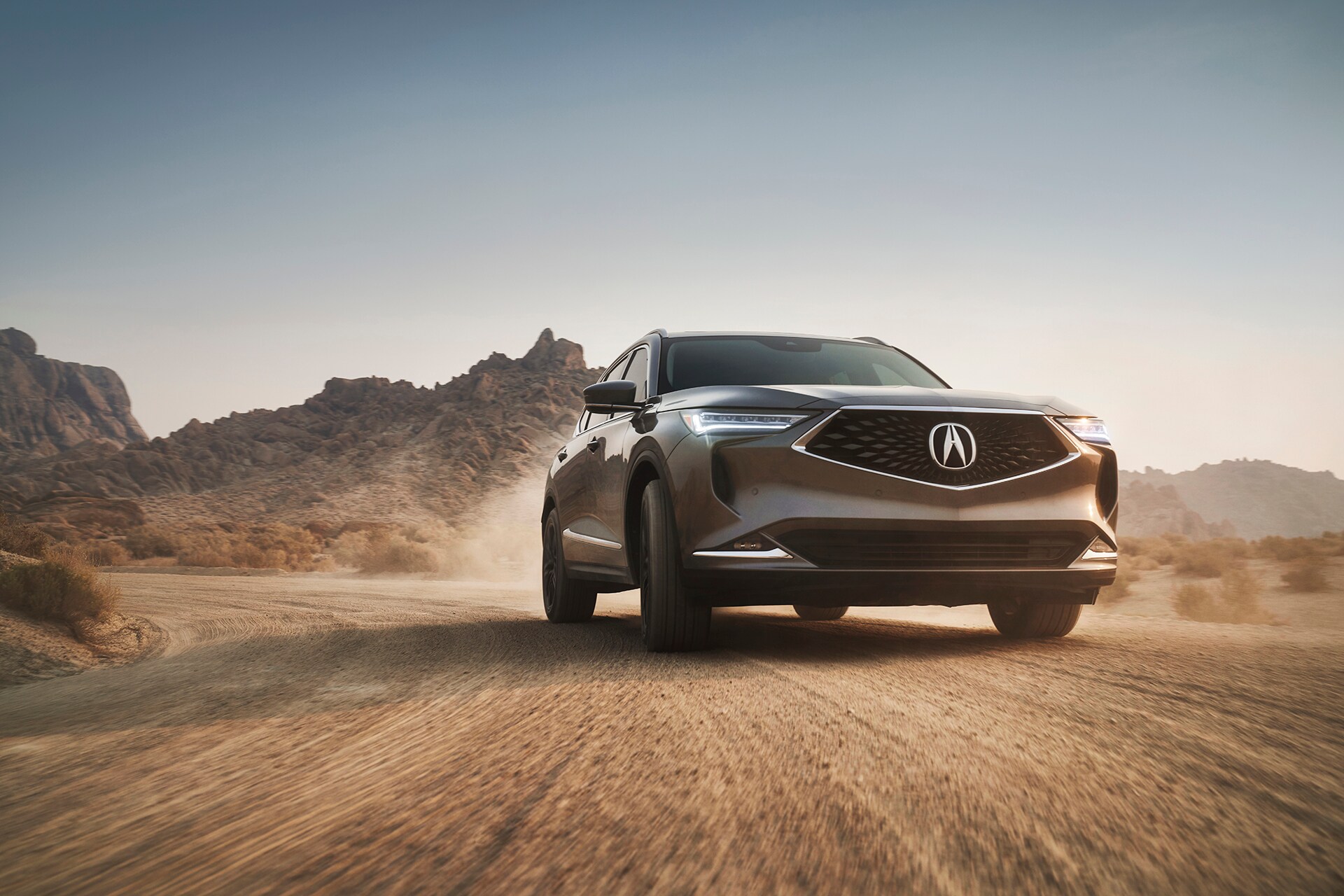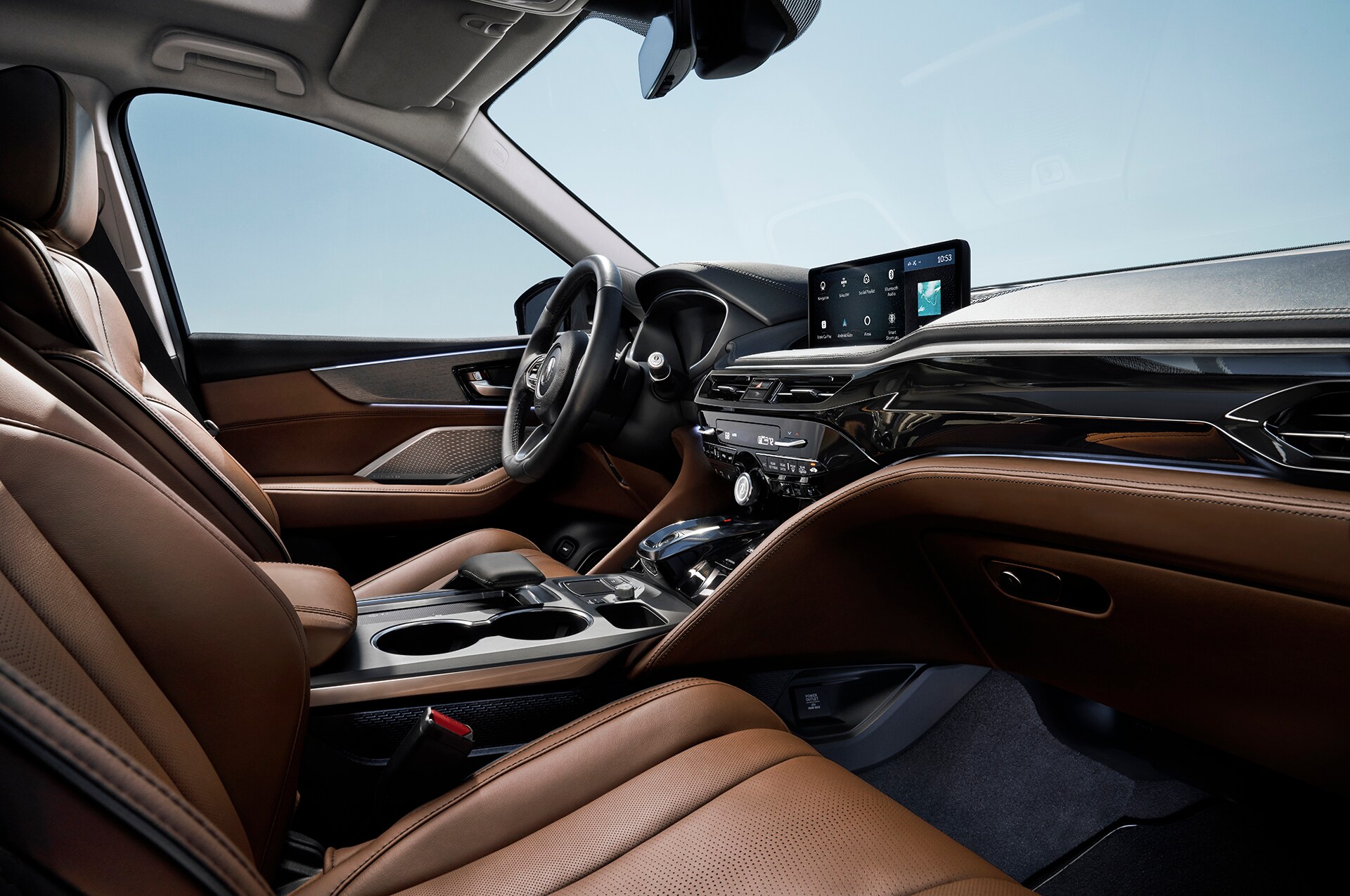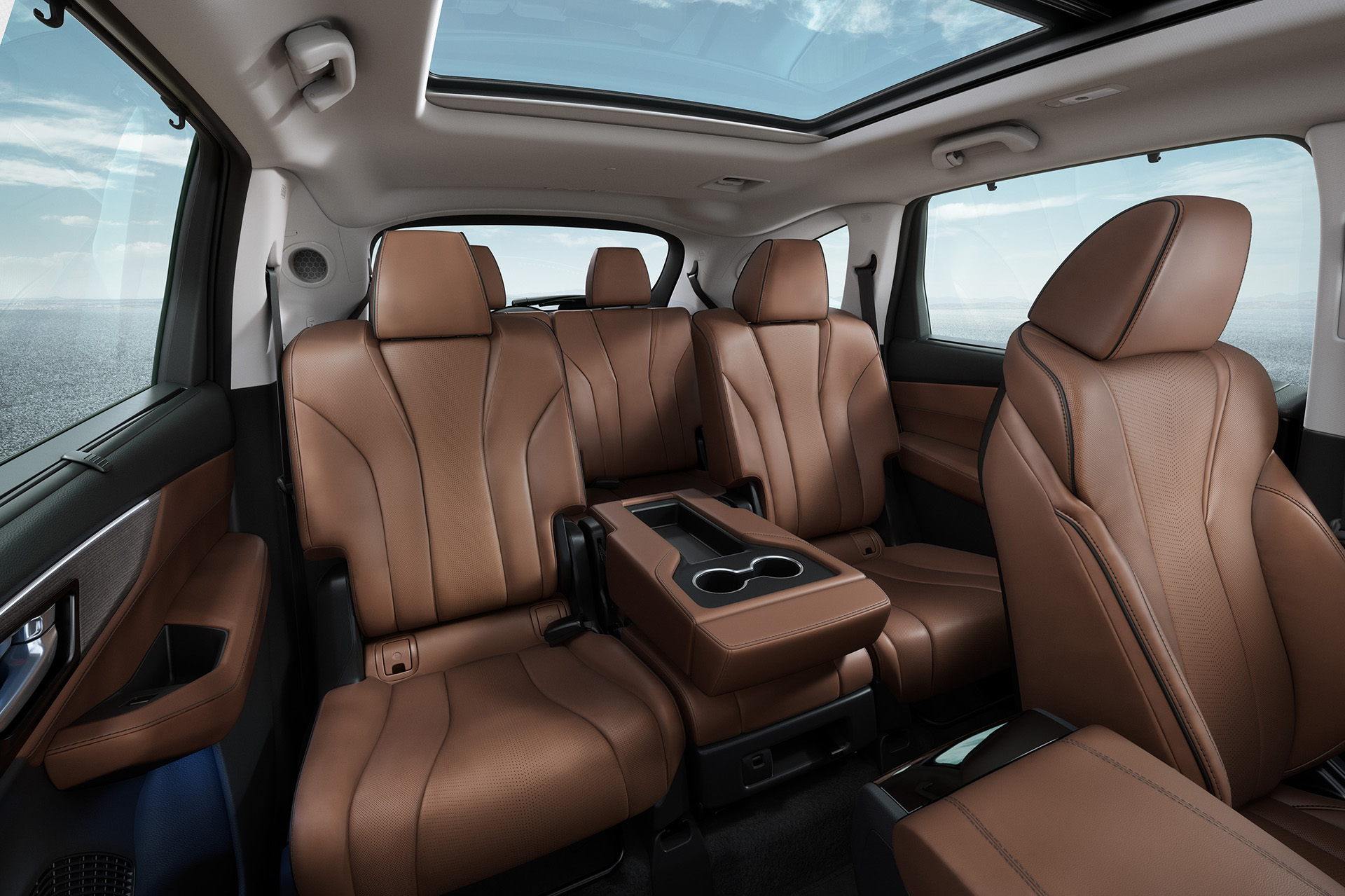 2023 Acura MDX Interior
Step into a world of luxury. The interior of the 2023 Acura MDX, for sale at Acura of Stockton, is first class in comfort and technology. This cabin is full of the most advanced technology in the industry. From reading all your important car health information on the digital Precision Cockpit to the Iconic Drive Ambient Cabin Lighting, the engineers at Acura have really thought of it all. The luscious leather-trimmed seats prove to be incredibly comfortable, even on the longest of drivies. Acura has spared no cost and used only the best materials available inside the  2023 Acura MDX, for sale in Stockton. You will love the look and feel of the open-pore wood accents and hand-wrapped leather dash. The French stitching on the dash is a great finishing touch. Feel connected with nature while on the open road with the  wide panoramic moon-roof. You can control the moon-roof with the ingenious CabinControl. CabinWatch and CabinTalk also come on the 2023 Acura MDX, for sale at Acura of Stockton. These unique features allow you to not only talk to, but also see everyone in the cabin. Your voice will come out of the speakers, or go through any headphones that are plugged in and get everyone's attention. Bring the whole family along with the third row seating. When you are not using all three rows, the third and second rows can both fold down to create a completely flat surface. When the second and third rows are folded down, you will have an incredible 95 cubic feet of cargo room. There are also several places for smaller cargo items around the cabin. 
Acura of Stockton
If you are a fan of the Acura brand, and have owned an Acura vehicle in the past, you well know that there is always some extra zest embedded into every inch of an Acura vehicle. If you are curious about the Acura brand, then you will certainly need to come down to Acura of Stockton to find out exactly what makes Acura such an amazing vehicle. In terms of the 2023 Acura MDX, for sale at Acura of Stockton, it goes without saying that this is not your average SUV. As previously stated, Acura has a long heritage of motorsports. Though you might be in the market for an SUV, and not quarter mile times, wouldn't you say that a smile should be part of the package? With the 2023 Acura MDX, you will get modern tech, space, utility, amazing driving dynamics, a reputation for reliability, and that extra cherry on top. You will get that intangible warm and fuzzy feeling of something so well engineered, so well put together, that upon pressing the push button start and hearing your 2023 Acura MDX come alive, you will smile, knowing you made the right decision.
*All in transit vehicles should arrive within 30 days of the advertisement unless otherwise noted.